---
Bang-on-trend Aviator Hats
Winter is coming to an end, but is it the right time to pack away your beanies, warm bucket hats, and baker boy caps, as well as the coziest aviator hats? To tell you the truth, trends are never out of season because it just depends on the corner of the world where you live or where you are willing to head for a chilly or sunny vacation. Whether you're looking for stylish headwear for the upcoming seasons or planning a vacation to a colder climate, amberhats.com articles offer a wide range of options to suit your fashion needs. Explore their collection and discover the perfect aviator hat to keep you stylish and warm all year round.
Human beings are creatures with never-ending whims. When we are tired of winter, we seek sun-kissed destinations; when we are tired of summer, we desperately need to cool down (in a more literal sense than ever). It does not really matter if you are an ardent traveler who seeks winter in summer, as global warming has taught us one thing: stop trusting the usual weather patterns, they are changing drastically. It may snow in March and even in April. So why not flaunt Baginskiy's warm white aviator hat for the occasion of a spontaneous snow storm? You will look no less cute than Lily Collins in it for the Vogue Greece January issue cover!
The secret is that trustworthy designers create items that can suit as many people as possible. Hatmakers, in particular, quite often say that they want to attract especially those individuals who have an aversion to hats, thinking their heads are somewhat weird for wearing them. It is an indispensable victory for a designer to make some stubborn hat-hating person a loyal client!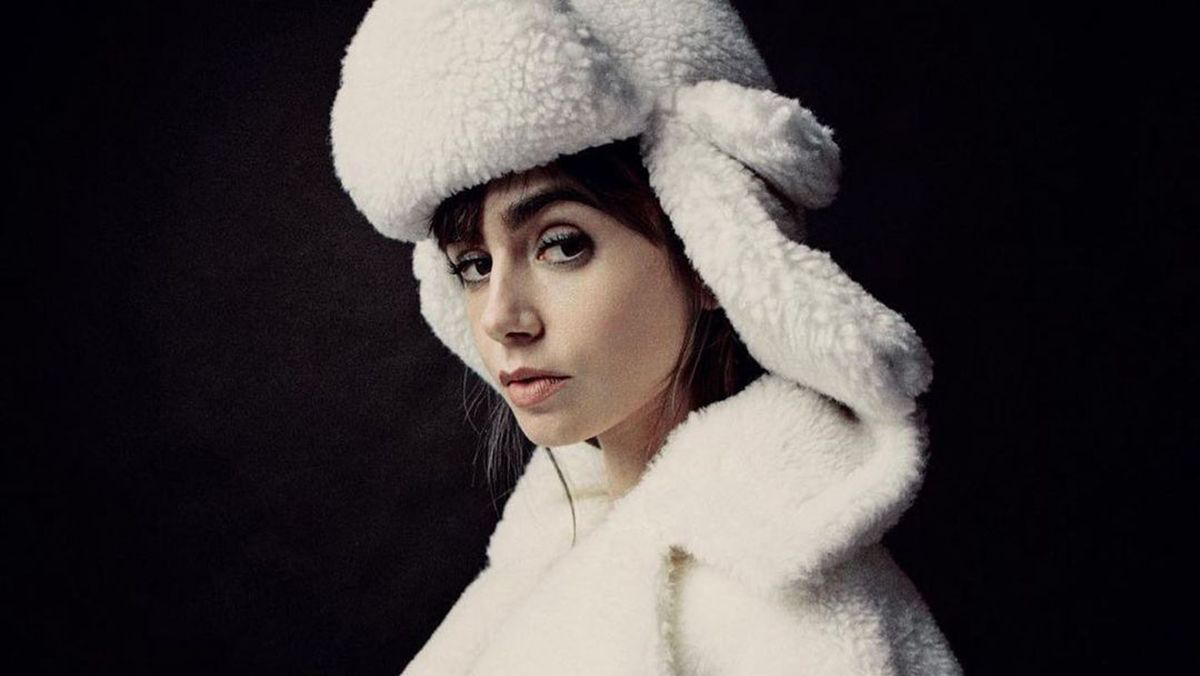 Let us come back to the ongoing trend of aviator caps. Have you ever worn one? Do you even like it? Do literature geeks choose it because they imagine Antoine de Saint-Exupéry in the exact same hat (probably wearing it when writing "The Little Prince")? Do you usually associate it with street fashion? The last question is yet to be answered.
How Did Aviator Hats Appear?
As many other types of hats, an aviator hat was created due to practical reasons. This fashion element is closely related to the aviation army in the early twentieth century. It was mostly worn by men. The head piece was intended to protect pilots against wind and other unpleasant weather conditions. The thing is that at the beginning of the twentieth century, pioneering airplanes had open cockpits. It is logical that pilots could not fly without any hat; and furthermore, they needed the most comfortable headgear to conquer the skies. They often had to take long exhausting routes, so having a weather-proof hat was a must. As their eyes also had to be protected, goggles were the necessary part of their uniform.Nowadays, matching an aviator hat with goggles can be a bold fashion statement, clearly not for everyone.
So, what is a classy version of an aviator hat? It was made of genuine leather or felt and had long earflaps. A chin strap at the front often had a wool, fur, or fleece lining. The mentioned materials effectively protected the pilots and guaranteed comfort. You can find similar imitations nowadays.
Although they became less essential and popular with the emergence of airplanes with closed cockpits, an author and aviator Charles Lindbergh decided to wear them anyway when transcending the Atlantic in 1927 in his closed cockpit monoplane. Besides, "the aviators" became popular again during World War II. Then, they became associated with Hurricane pilots and the Battle of Britain Spitfire.
In modern times, it is almost impossible to see the military wearing such hats. However, the world of fashion does not let the aviator hat go!



Aviator Cap – a Headwear Not Only for Aviators
Fashion can be convincing enough to make the world wear something that has long been outdated. Still, it is hard to imagine the majority of folks wearing that very classic version of the aviator cap. If you do not like to draw much attention to your looks, wearing a leather aviator hat is not your cup of tea for sure. Yet, if you do like to stand out from the crowd, inventing new stylish looks every day – then you should own an aviator – slightly modernized but still classy. There is also a peculiar feature of contemporary fashion mongers – they stopped choosing extravagance over comfort. So, an ideal well-thought-out look is to combine both.
There are nice examples of practical aviator caps created by Baginskiy brand. Baginskiy's collection offers aviator bomber caps made of shearling leather and fur, which are the warmest options for windy, rainy, and snowy weather. It is amazing that those hats perfectly suit both men and women. If you are an adherent of winter sports and any outdoor activities despite the weather, then you should own at least one warm aviator cap with natural sheepskin and wool.
There are also lighter models for warmer days. There is a wonderful Expedition aviator cap, which they made from a special waxed cotton, which is resistant to any kind of moisture.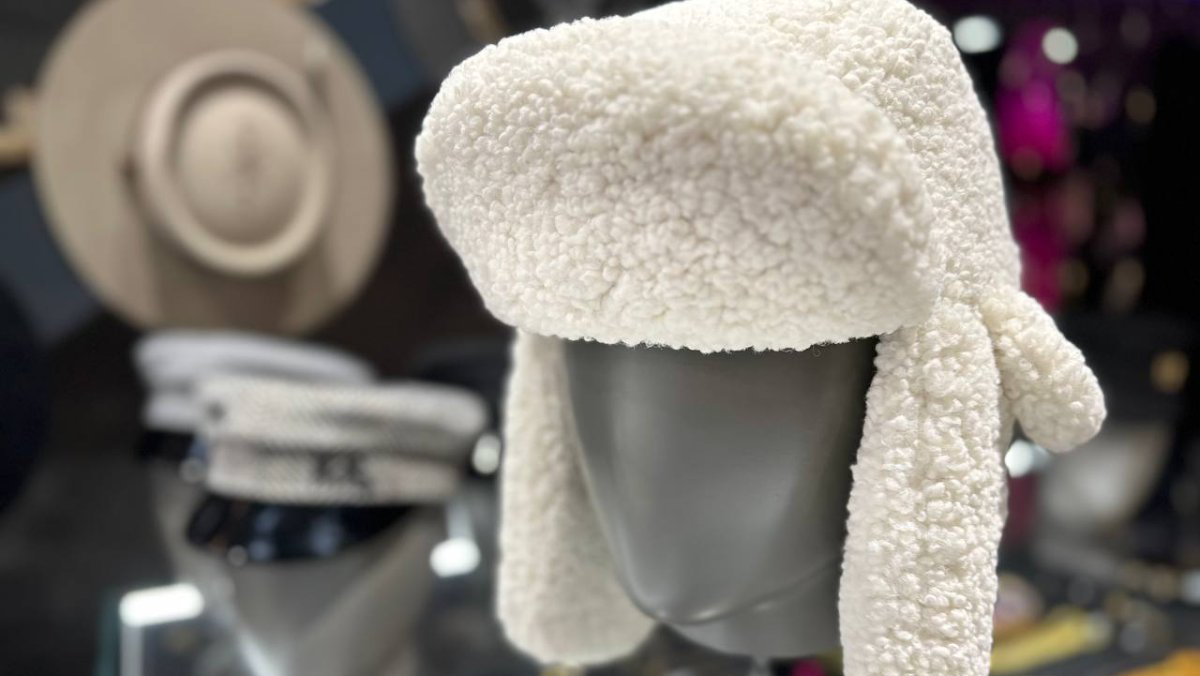 An American brand Stetson also offers various cute designs and colors of aviator hats, but they adhere to the classy style above all. Most of their cozy aviators are perfect for ordinary winter days or for hiking high in the mountains. They promise that their hats will help you survive even freezing expeditions. One of the most alluring aspects here is an affordable price, which ranges from 57 to 100+ dollars per item. Despite the low cost, the materials are of high quality. They even use cattle, goat, pigskin, and bison leather as outer material, while making the lining from rabbit fur or sheep wool. They also have aviator hats made in moisture-repellent cotton.
Her Aviation-Inspired Style
Although history repeats itself, something changes for good. For instance, it is more typical to wear casual aviator caps for women than for men. While warm stylings are much more in demand, some street style cuties have been spotted wearing conventional black leather models of aviators. Probably, they imitate one of the most famous female figures of aviation – Amelia Earhart. This American pilot and write set impressive flying records and contributed to the progress of women in aviation. She is known for being a female forerunner, who was brave enough to fly solo across the Atlantic Ocean. Having the greatest global potential, Earhart vanished in the unidentified location over the Pacific Ocean in July 1937. You could imagine the scope of the-then investigations, but they did not succeed in finding neither the aviator, nor her plane. Her disappearance remains one of the biggest unsolved mysteries to this day.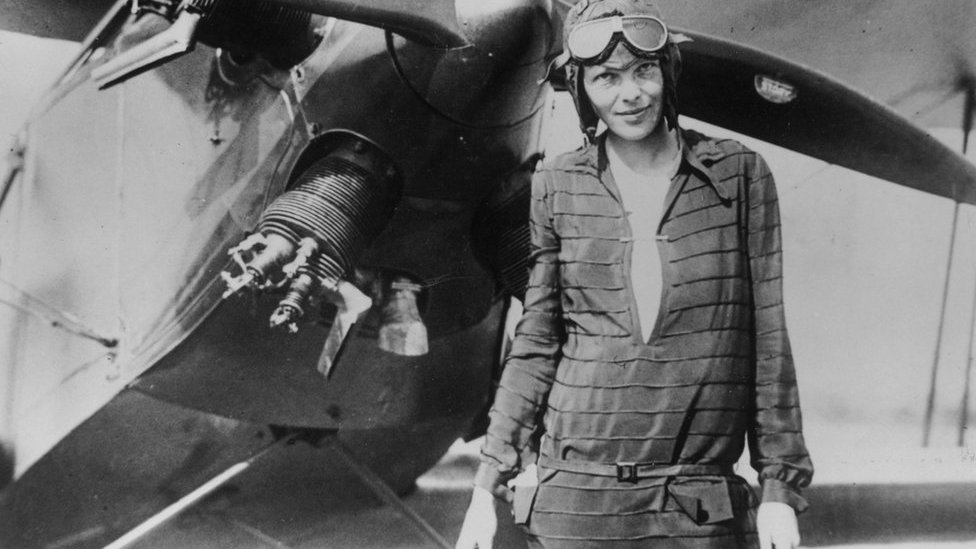 No wonder that having such stories about aviation, fashion industry keeps coming back to those signature hats. You can often spot aviator caps on globally cherished runways, as well as in the streets where fashion lovers dwell or just pass by. It is beautiful to combine a black leather aviator hat with khaki bomber jacket or a classier coat (perhaps, even a plaid one of whatever color you choose?). And what about blue aviator hats? Those are still slightly unique, but not uncommon. The blue shades remind of the oceans Amelia Earhart crossed and not even once…
Tips to Wear an Aviator Cap
One may assume that the aviator cap is demanding, especially those classy styles… but flaunting it just right can even boost your self-esteem. All in all, isn't it boring to wear the same stuff all the time and be a shadow of thousand other faces? We encourage everyone to display own authentic personality, at least sometimes. Besides mild extravagance, you will get an immense functionality from only one hat! If you are ready to experiment, then choose aviators of different colors and materials to pair them with unique anti-traditional outfits.
Okay, let's start with the preferred and super logical option – wearing an aviator hat with an aviator jacket. Luckily, aviator jackets are loved by fashion nowadays, with the classiest ones being black jackets lined with white sheepskin (or faux fur ecological versions of it). For more bold individuals, an aviator hat can be paired with trench coats – you should choose which one suits you best – a normal-sized or oversized one. You can also match it with a teddy bear coat, why not?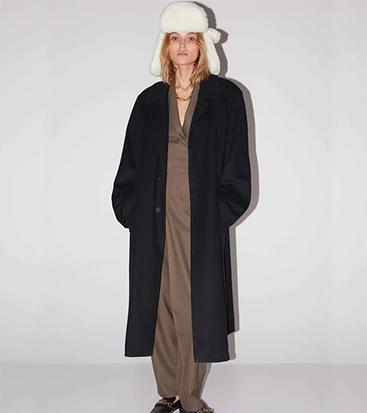 Are You Ready to "Fly" into The Fashion World?
If you are tired of ordinary beanies and other common versions of knitted hats, it is time to discover a range of aviator hats, try them on, and even fall in love! During the cold season, opt for the warmest teddy looks, while during warmer months, it is good to own a classy leather aviator to fly away on a motorbike adventure. Who knows, maybe you will gain enough courage to fly a plane with an open cockpit like in the old good times? Antoine de Saint-Exupéry and Amelia Earhart would have given you some standing ovation!



Further, SAGE publications are available from SAGEnet.
For other SAGE publications, please search PubMed